Mobile App for
Takeaways & Restaurants
Our mobile app for takeaways and restaurants is the ultimate tool for you to reach your target audience.
Your customers are on the go, and now you can be too!
Your custom-branded app will build trust with your clients and add value to your business and service. The best part? From saved addresses to table ordering and showing your restaurant's availability and opening hours we've got everything covered! You will have your own android app and apple app in both app stores.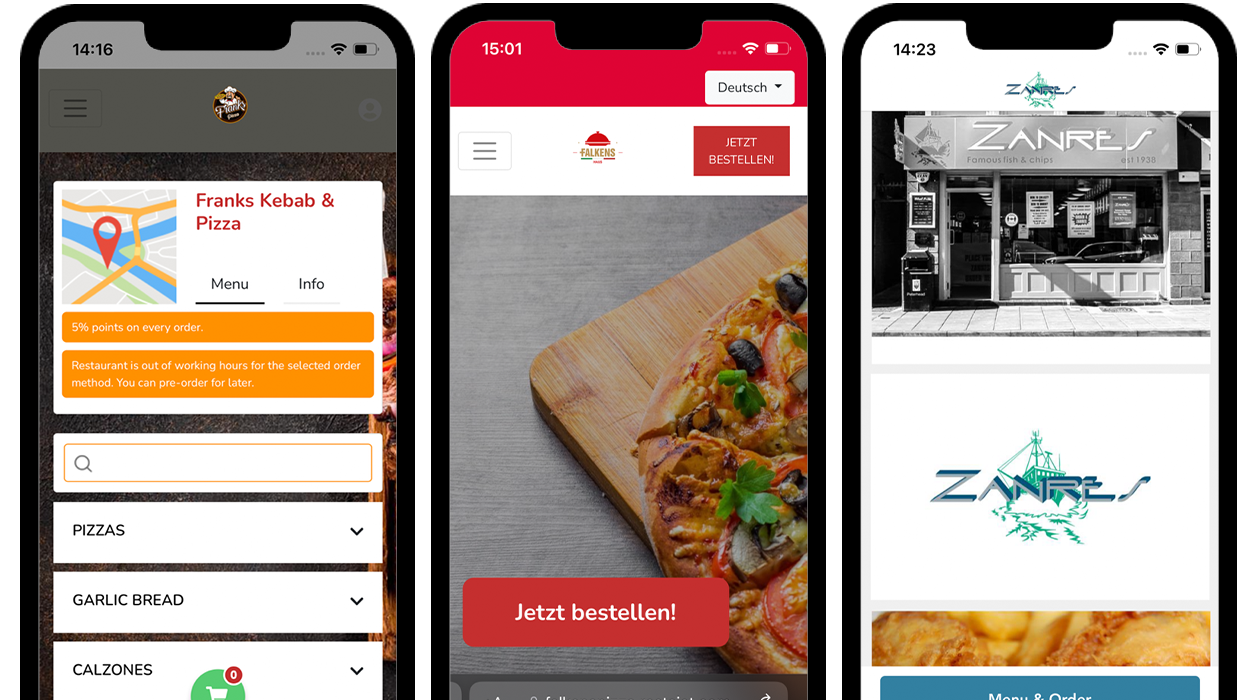 Push Notification
Send real-time notifications to your customers devices with RestaJet. Increase your online orders! Easy To Use
Our easy-to-use and fast mobile app increases your online sales. Digital Menu
Our custom mobile app allows customers to choose their desired food items with a click of a button.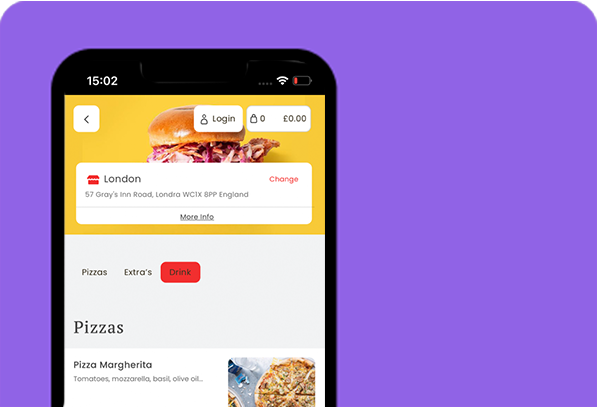 Customize Your App
In this day and age, it's impossible to imagine a business without an apple and android app. An app is a great way to build brand awareness and drive sales. Studies show that customers who use your own app are more likely to visit your store or restaurant than those who don't.
It's a significant key for a successful takeaway and getting more orders!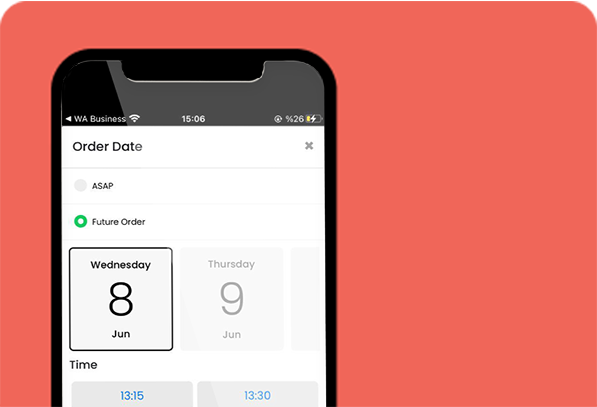 Pre-Order
We know you're a busy restaurant owner and that it can be tough to keep up with everything. That's why we've made it easy for your customers to place their orders ahead of time, even when you're out of business hours, with our takeaway app!
Allow more customers to easily order food with your new app!
Address Pin
When you're looking for a reliable service, you want the most convenient route to take. That's why we have created a map pin that allows customers to drag it to their exact location. Your customers can be anywhere and still get their orders delivered on time with our takeaway app!

Make it easy with our takeaway and delivery app!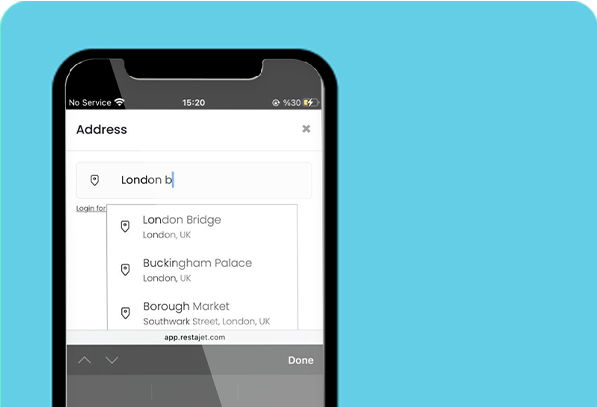 Address Auto-Complete
We have a better way to capture an address for your online ordering system. We can save you time, hassle, and money by making the process of getting your takeaway to your customers as easy as possible. Our mobile app for takeaways and restaurants allows your customers to place an order with minimal time and effort by completing their location automatically and saving info on your customer database.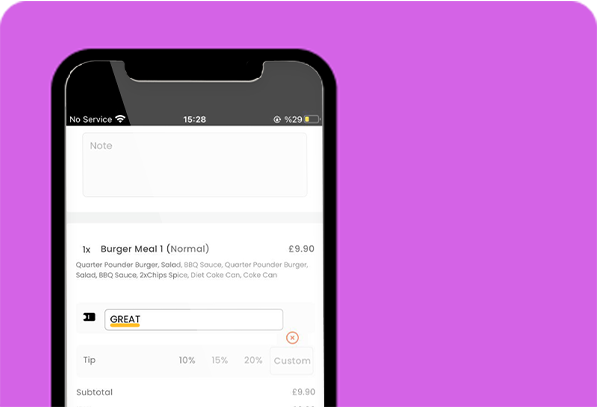 Reward & Discount System
You're a business owner, and you know how important it is to give back. It's one of the most important parts of online ordering systems. You can provide extensive discounts and customer reward options for a new or existing account, giving your customers another reason to order directly from you. Like maybe making delivery free and lowering their delivery costs or giving them loyalty points. Give back to your loyal customers and make them feel valued.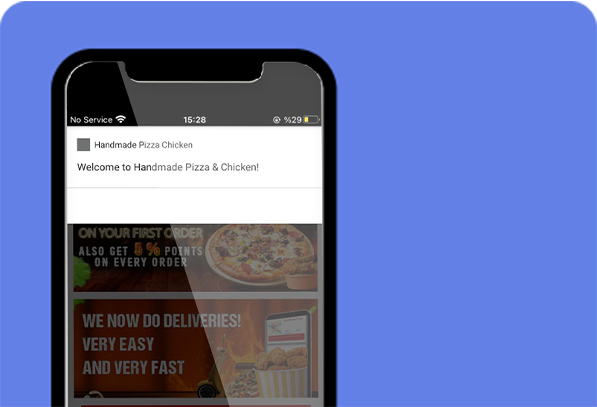 Push Notifications
For Mobile Apps
Real-time alerts are the best way to keep your customers informed and make sure they're always aware of what's going on with your business.
Whether it's a sale, a coupon, or just a general update, real-time alerts can help you make sure that your customers know about it as soon as possible, increase your online orders and help with repeat business.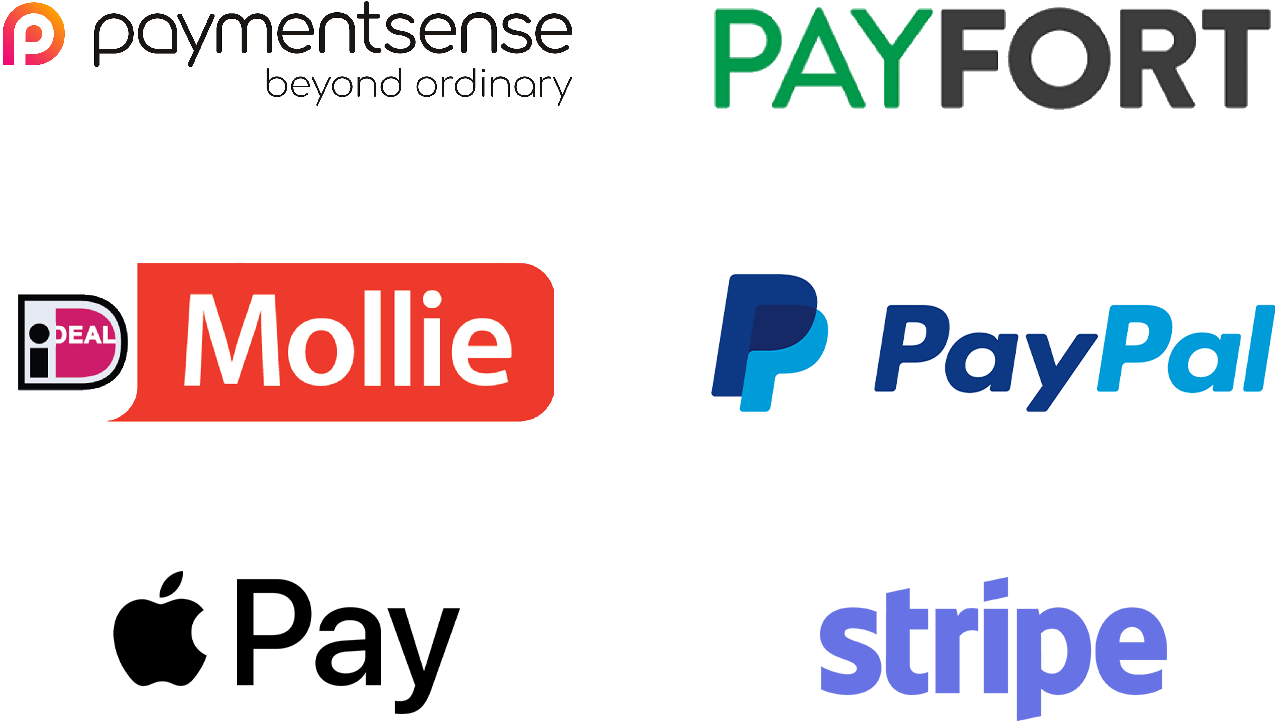 Payment Methods With Our Mobile App For Takeaways and Restaurants for a Happy Bank Account
Make it easy for your customers to pay! Let them pay with their preferred method, and we'll take care of the rest. Payments go right into your bank account, so you can get back to what matters: serving your customers.

Yes, we have apple pay! Get your own online ordering app!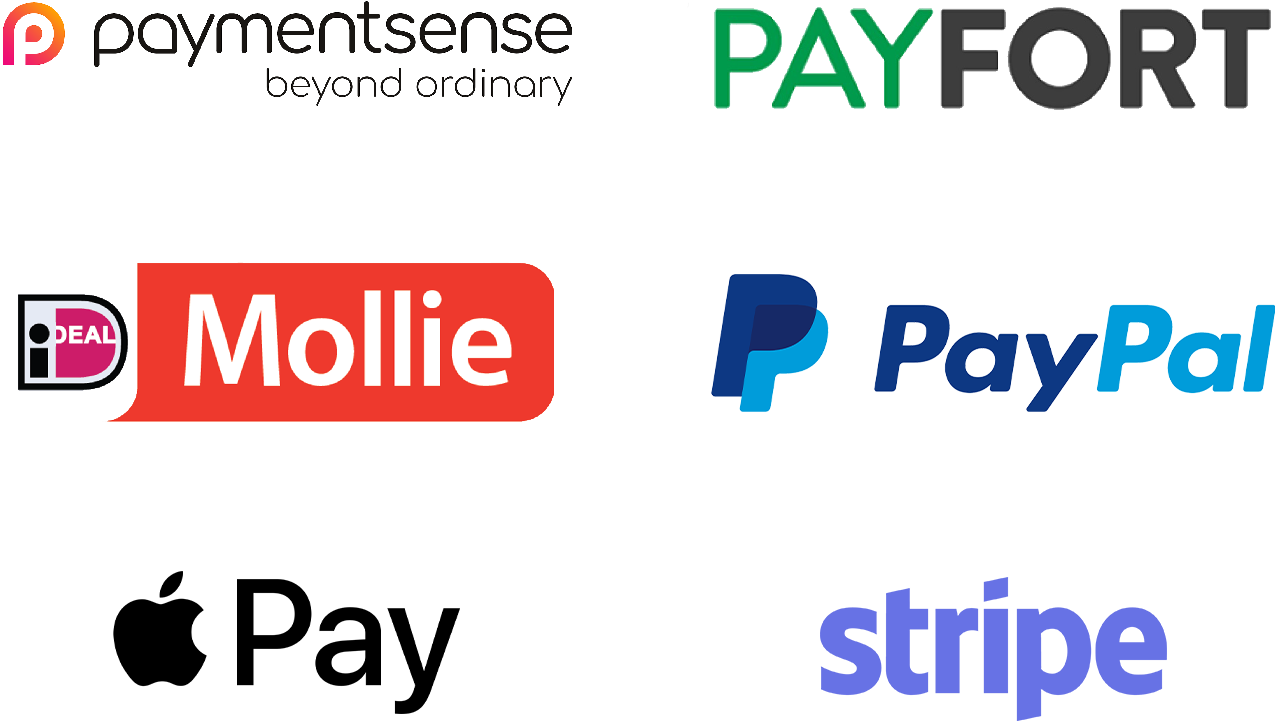 Delivery And Takeaway App
 Our mobile app for table ordering has also been gaining popularity among food outlets across the country, with many app downloads in just a few days. We offer a commission-free solution for restaurants, with no ongoing fees or hidden charges – just a one-off setup fee that represents exceptional value for money. Our app seamlessly integrates with existing EPOS systems, and with no reliance on third-party delivery services like Just Eat or Uber Eats, restaurants can take full control of their orders and revenue.