Mobile App for
Takeaways & Restaurants
Incredible opportunity to reach your target audience with our mobile app for takeaways and restaurants.
Having your own custom branded app helps build trust with your customers.
Make a tremendous plus value to your business and service.
Gain more customers!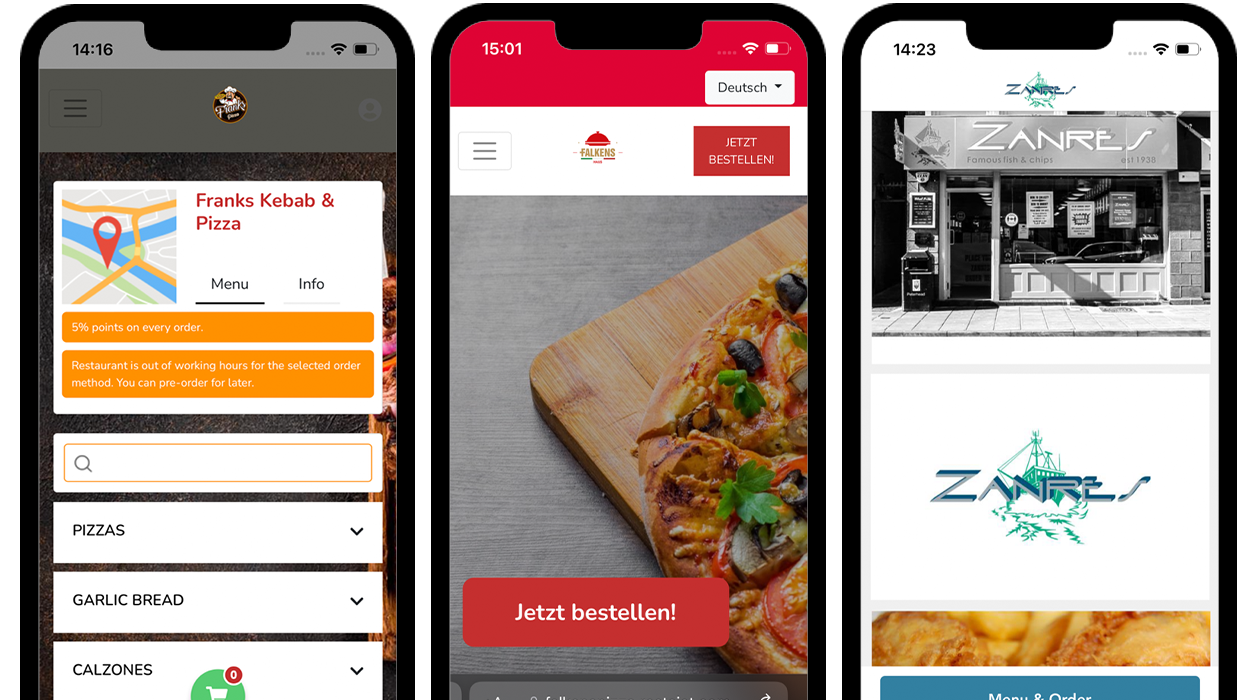 Push Notification
Send real-time notifications to your customers devices with RestaJet. Easy To Use
With our easy to use and fast mobile app increase your restaurants sales. Digital Menu
Our custom mobile app allows customers to choose their desired food items with a click of a button.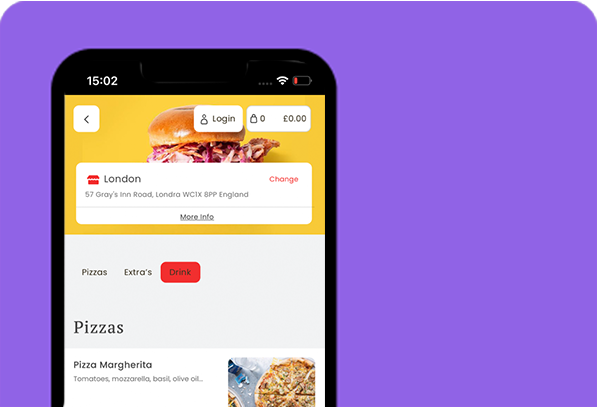 Customize Your App
The absence of an app would put a full stop to significant profit.
It's a significant key for a successful takeaway.
Create your own unique app!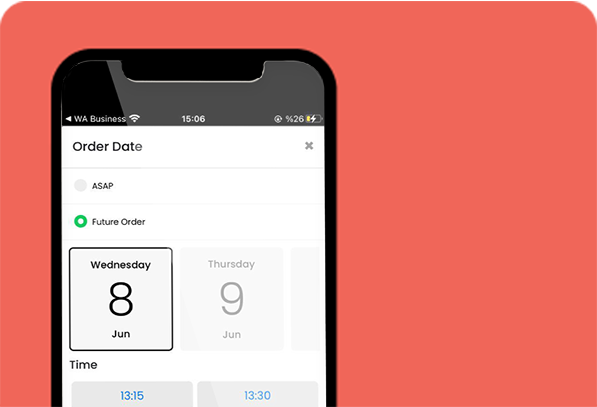 Pre-Order
Let your customer place an order ahead of time even out of business hours.
Provide your customers with a convenient and flexible food ordering experience.
Increase your takeaways revenue by receiving orders at any time of the day!
Address Pin
Customers can drag the map pin to their location of choice.
An easy way for customers to reach your service.
Prevent your delivery drivers from wasting precious time.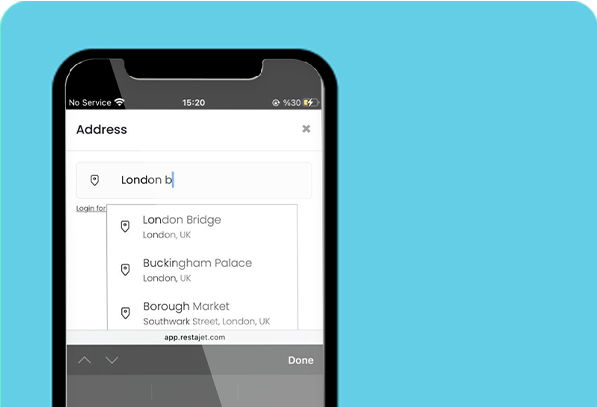 Address Auto-Complete
More accurate way to capture an address.
Customers can place an order with minimal time and effort.
Have a customer friendly mobile app for your takeaway .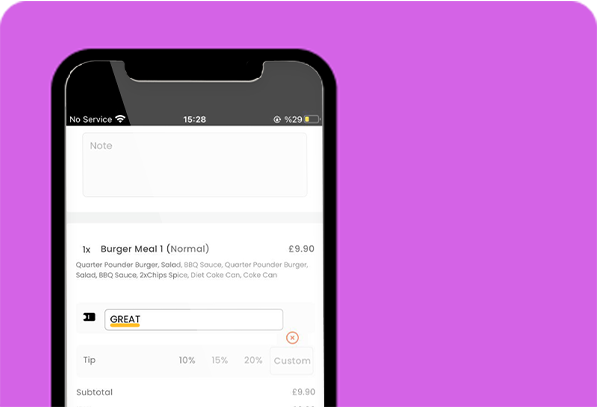 Reward & Discount System
Provide extensive discounts and customer reward options.
Give your customers another reason to order directly from you.
Give back to your customer and make them feel valued.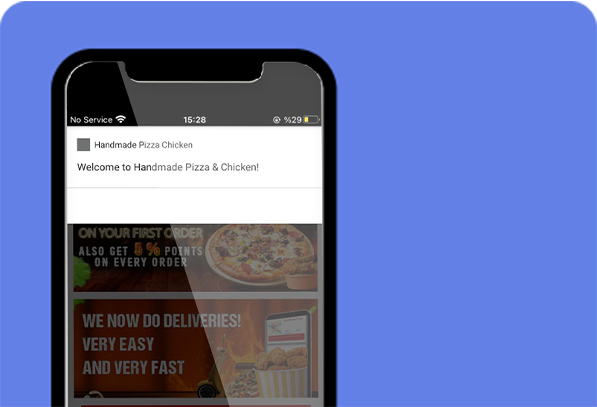 Push Notifications
Alerts that customers can receive from your app in real-time.
Significant chance to increase customer loyalty.
Boost Conversion Rates! Get more customers!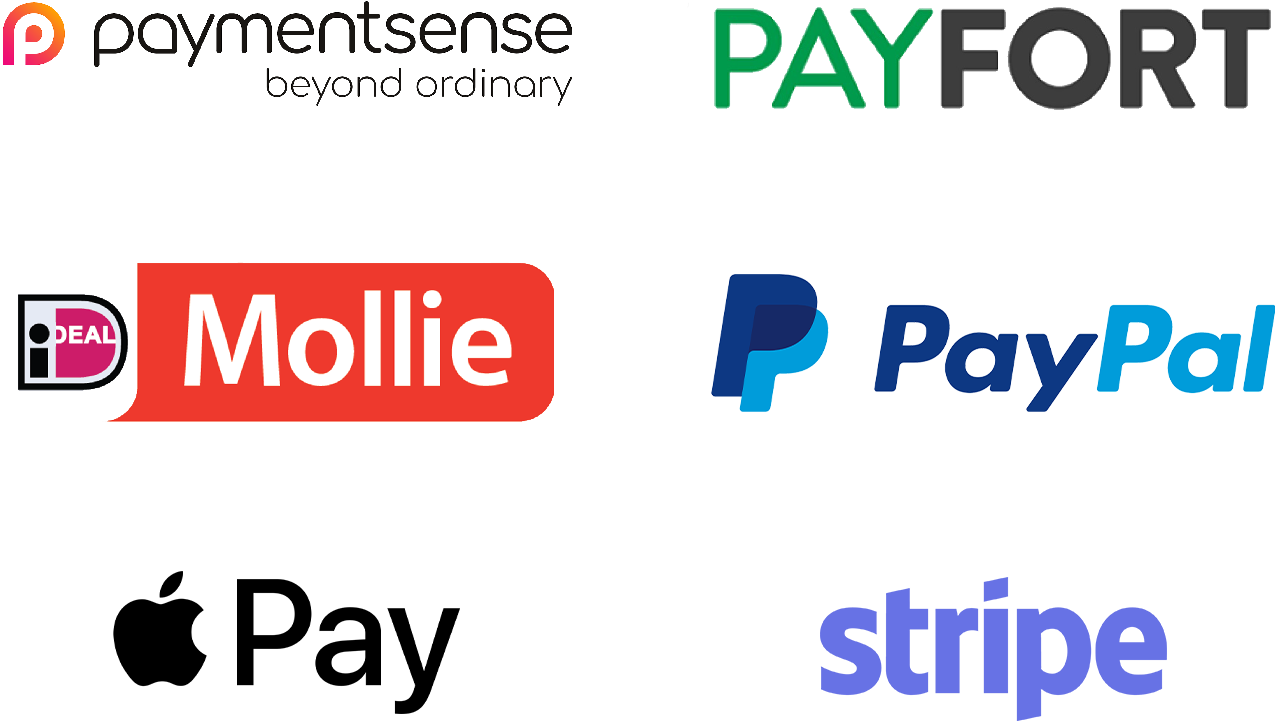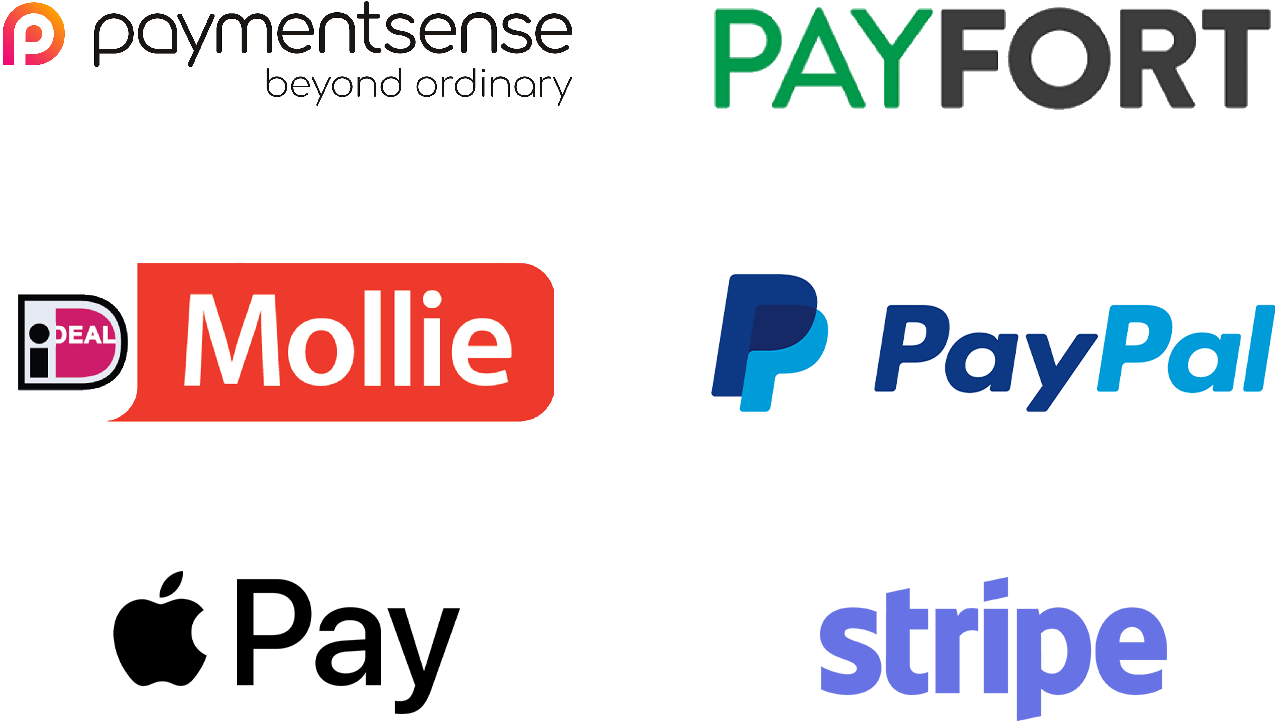 Payment Methods With Our Mobile App For Takeaways and Restaurants
Let your customers pay with whichever method they prefer.
Payments go right in to your bank account.
Make it easy for your customers to pay.